GUIDE
What is the best method for cleaning press parts?
When it comes to cleaning press parts, it can be difficult to figure out which method is the best to clean dirty press parts effectively.
(Subtitles are available in: English, French, Spanish, German, Russian, Portuguese, Italian, Japanese and Polish)
In this Clean Talk we examine three different ways of cleaning your press parts: cleaning with solvents, cleaning with non-flammable liquids and cleaning with alkaline liquid.
All methods give a perfect cleaning result, reduce your downtime and ease the handling of parts cleaning. Which method is the best for you and your needs?
Do you want to learn more?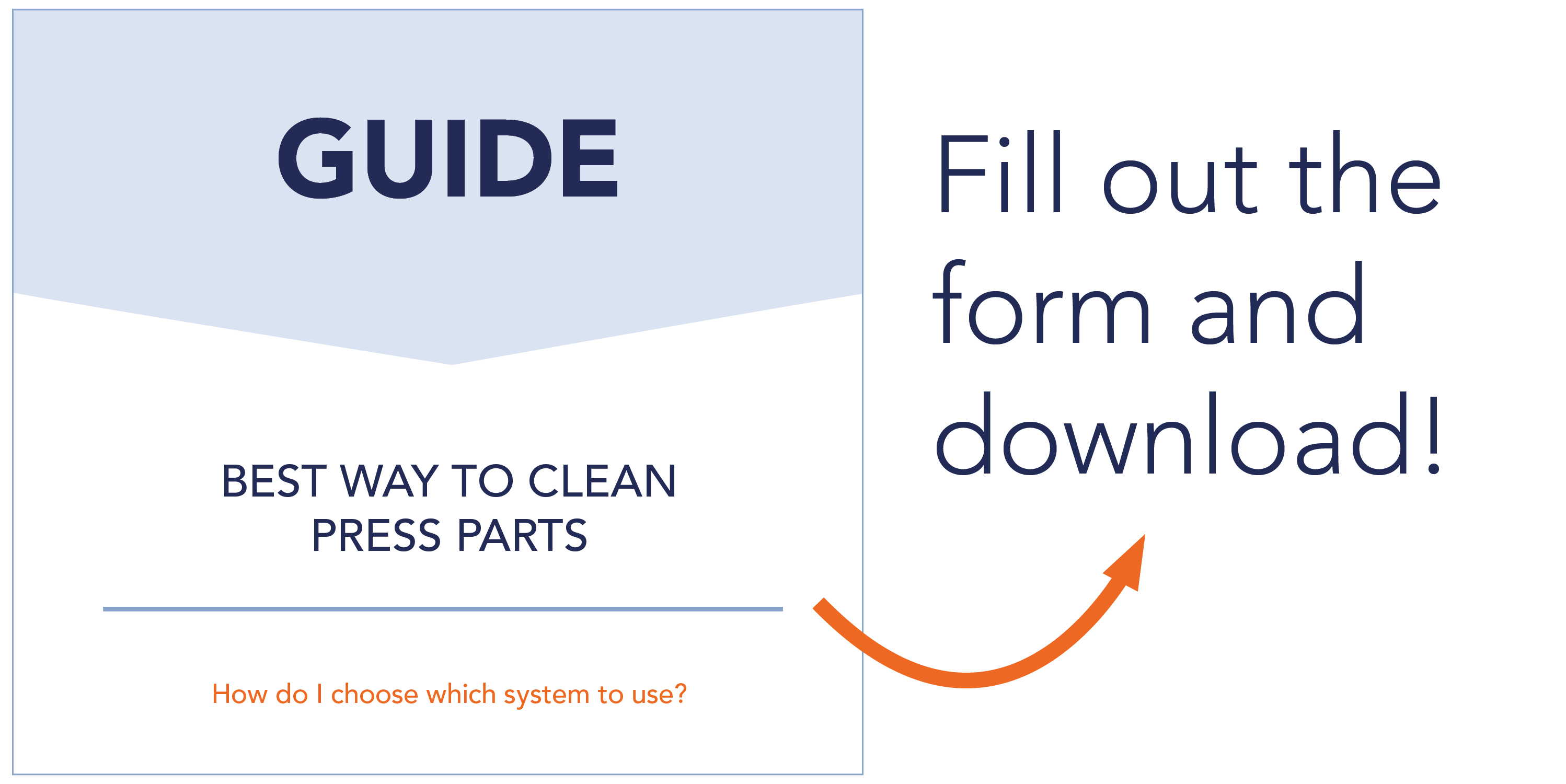 Do you want to know more?
Please fill out the form to get the guide or let us know if we can help you continue your journey towards higher print quality!