Download free guide
What is the best method for cleaning press parts?
When it comes to cleaning press parts, it can be difficult to figure out which method is the best to clean dirty press parts effectively.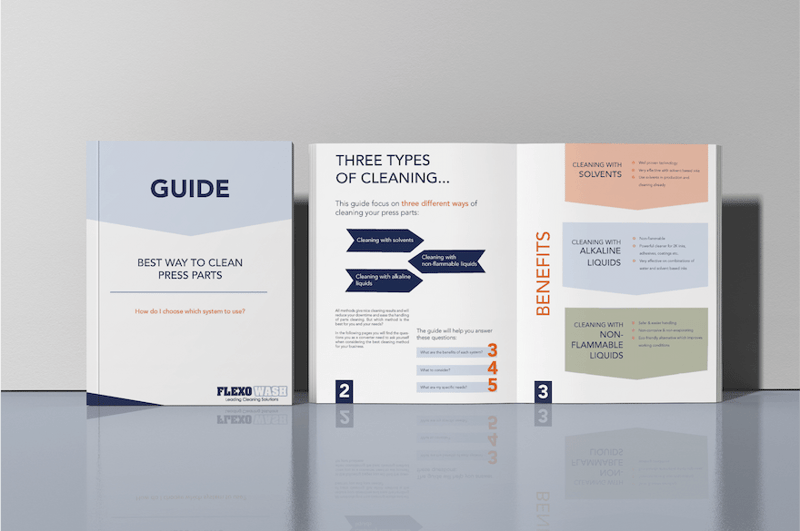 There are 3 good ways of cleaning your press parts: cleaning with solvents, cleaning with non-flammable liquids and cleaning with alkaline liquid.

All methods give a perfect cleaning result, reduce your downtime and ease the handling of parts cleaning. Which method is the best for you and your needs?
In the guide "Best way to clean press parts" we give you more information to help you make the right decision.
The guide will help you answer these questions:
What are the benefits of each system?
What to consider?
What are your specific needs?