CONSTANT FOCUS ON SUSTAINABILITY:
Low impact on the environment
Sustainability has always been a part of the Flexo Wash way of designing our products and we are committed to ensure that our products would have a low impact on the environment.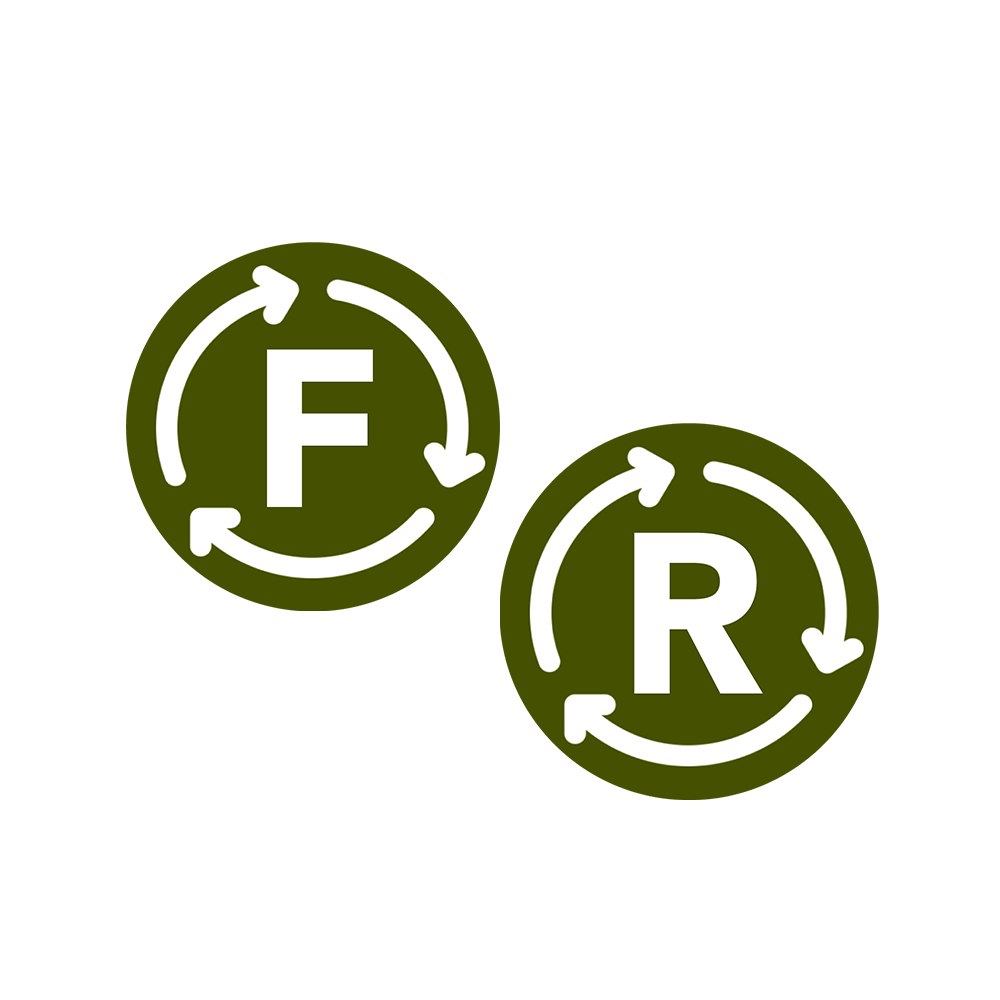 Environmental solutions
All our products are continuously optimized to ensure better reuse and less consumption of both water and cleaning liquid.

Our new .NXT anilox cleaners are developed with special focus on higher degree of reuse of liquid - and with our new LASER units you can achieve a total waste-free solution.
In addition to built-in upgrades, we have a line of environmental solutions which can be combined with the different Flexo Wash cleaning units to reduce the water and/or liquid consumption.

For re-use of liquid our Filtration unit will prolong the lifetime of the liquid - and for reuse of water the Recirculation unit will reduce water consumption.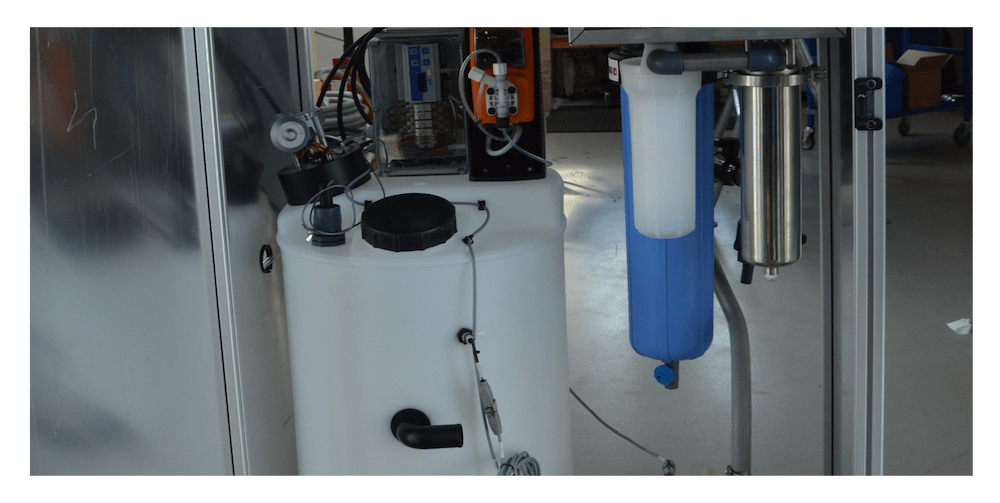 GO GREENER:
Re-use of liquid and water
All Flexo Wash cleaning units can be combined with one of our environmental solutions. We are always ready to advise you on how to make your equipment more sustainable. We know this is a responsibility we all need to take on to preserve the globe - and we strive to offer all customers the most optimal solutions according to your specific needs, challenges and wishes.
Below you can read more about our standard environmental solutions.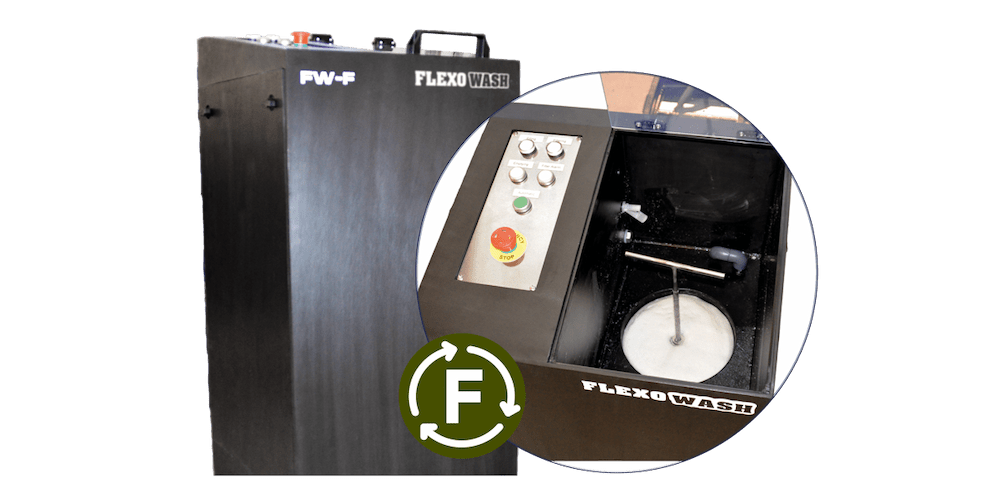 RE-USE OF LIQUID:
Filtration Unit
The Filtration unit will prolong the lifetime of the liquid by filtrating ink particles from the liquid.
The unit transforms the liquid waste into solid waste in powder form thus halving the cost of removing ink waste.
The system can be used with the following units: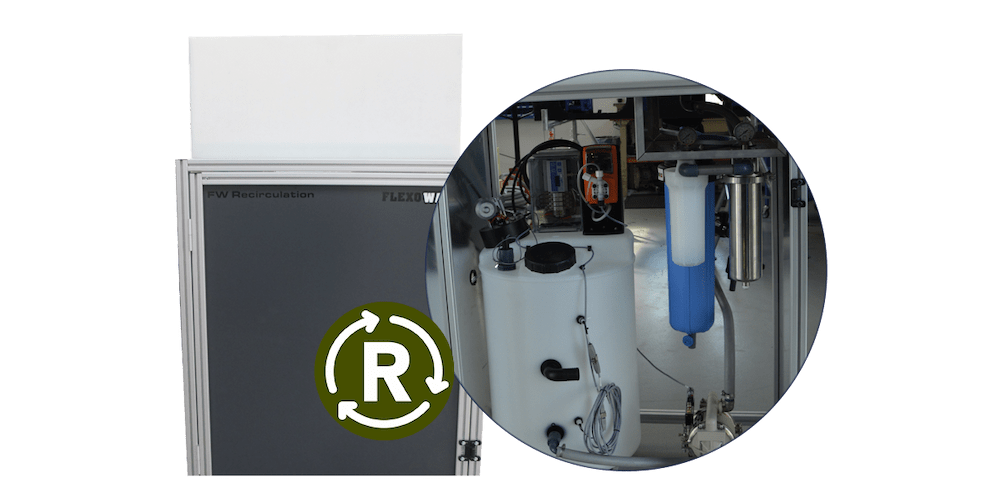 REDUCE WATER CONSUMPTION:
Recirculation Unit
The Recirculation unit ensures high-quality cleaning with reused water. By reusing the rinse water, you can reduce water consumption significantly.
The unit is fully automatic and environmentally friendly.
The system can be used with the following units:
Let us guide you!
Click the buttons for contact regarding service or liquids - else please fill in the form below and let us know how we can help you.