TAKE CARE OF YOUR ANILOXES:
The meaning of clean!
It is now almost a cliché that the anilox is the heart of the flexo process. The need to maintain aniloxes correctly is es­sential to survive in our competitive world. It is critically important for a consistently high-quality print and for a constant output with minimal downtime. If you want to excel and stay ahead of your competition, you need to have the right procedures and equipment in place.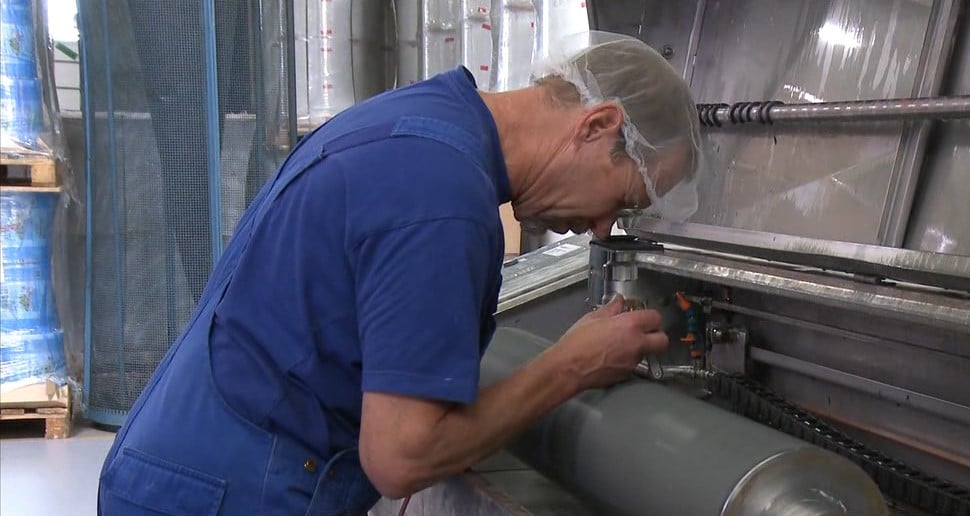 Proper cleaning is vital for your business
Properly cleaned aniloxes give you the best print quality and a constant output with no downtime on your press due to plugged cells. This means you will get an even higher output on your press.
Find the right solution for you
Flexo Wash is the leading producer of anilox cleaners for the label and flexographic industry for the past 30 years. Since then 3000 customers have decided to use the Flexo Wash anilox cleaners as their quality tool when they clean their delicate aniloxes.
At Flexo Wash we are experts in both liquid and laser anilox cleaning technology. This ensures you competent guidance in choosing the best system for your specific needs.
Learn more about our different anilox cleaning systems here:
ANILOX QUIZ
Test your anilox cleaning setup
Answer less than 20 questions about your procedures for anilox cleaning and get our expert advise for potential optimization right away.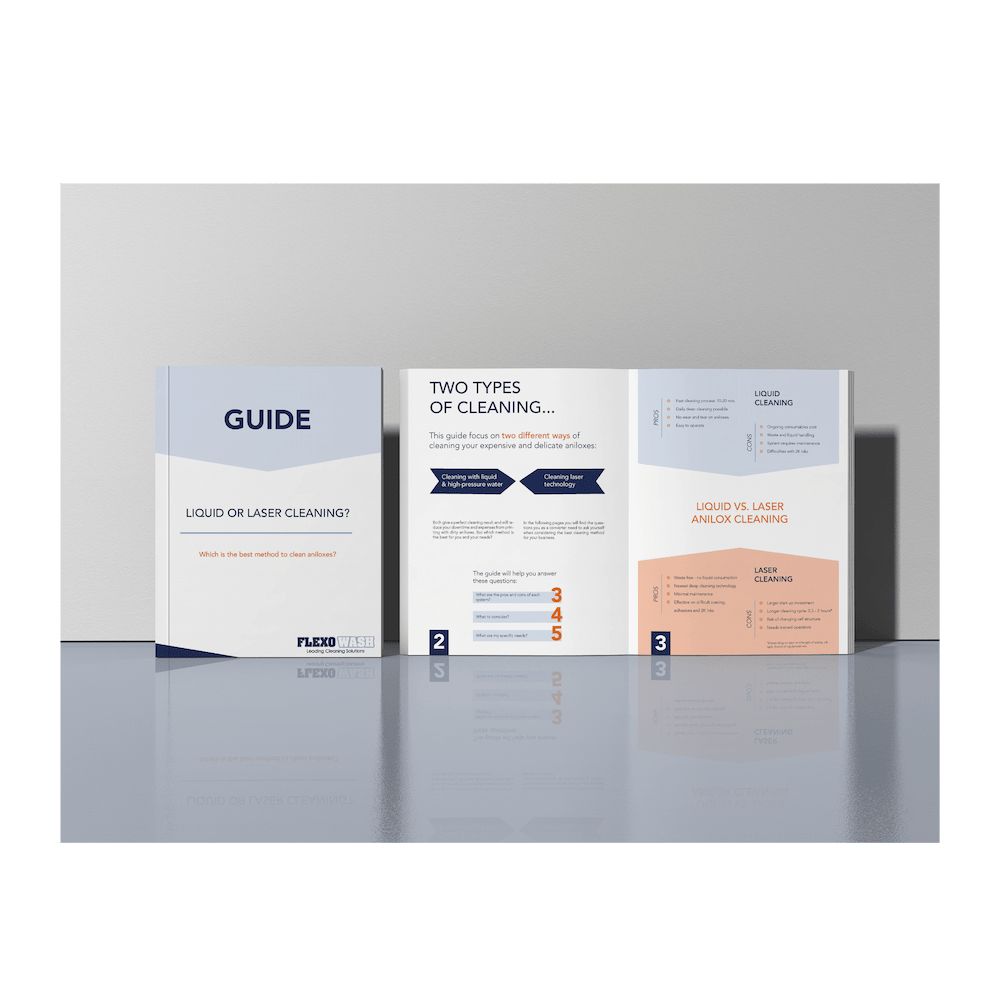 Liquid or laser cleaning?
Flexo Wash offers two ways to clean your expensive and delicate aniloxes:
Cleaning with liquid & high-pressure water
Cleaning with laser technology
Both give a perfect cleaning result and will re­duce your downtime and expenses from prin­ting with dirty aniloxes.
But which one is best for you and your needs?
Learn about the differences, pros and cons of each system and how you choose the right solution for you in our "Liquid or Laser?" video. Download the guide to learn even more!
Let us guide you!
Click the buttons for contact regarding service or liquids - else please fill in the form below and let us know how we can help you.