ANILOX CLEANING WITH LASER:
Waste-free & sustainable cleaning
Get a waste-free, completely safe, and automatic anilox cleaner that will give you a more sustainable cleaning solution. The FW LASER Anilox Cleaners can be installed without requiring water supply, drain or safety equipment.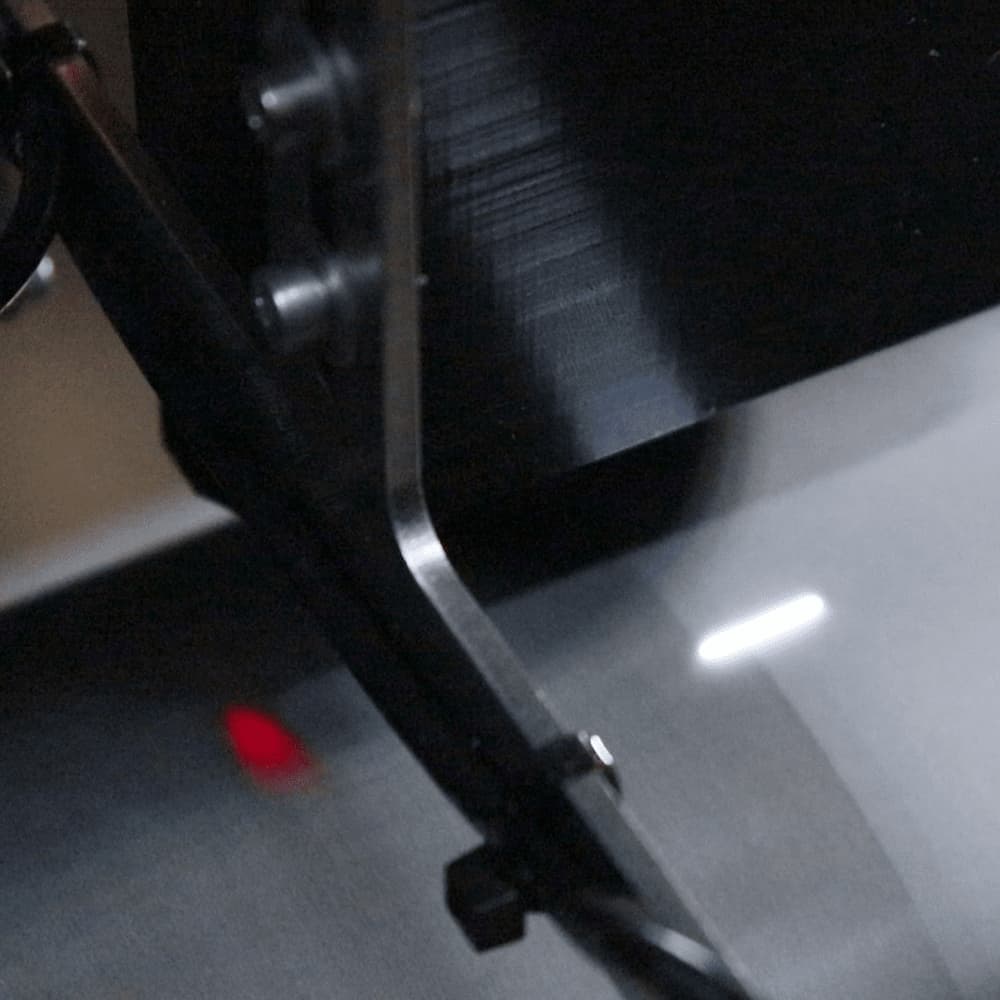 Focus on flexibility
When developing and designing our FW Anilox Laser Cleaners flexibility have been a key objective. In the FW 2000 - 3000 model it is possible to clean several narrow web rolls or a combination of narrow and wide web rolls and sleeves in ONE machine.
For the smaller models FW 850-series you can clean up to two narrow web rolls in one cleaning cycle.
Most importantly it is a waste-free and sustainable cleaning method with no liquid handling or consumption.
Download product catalogue: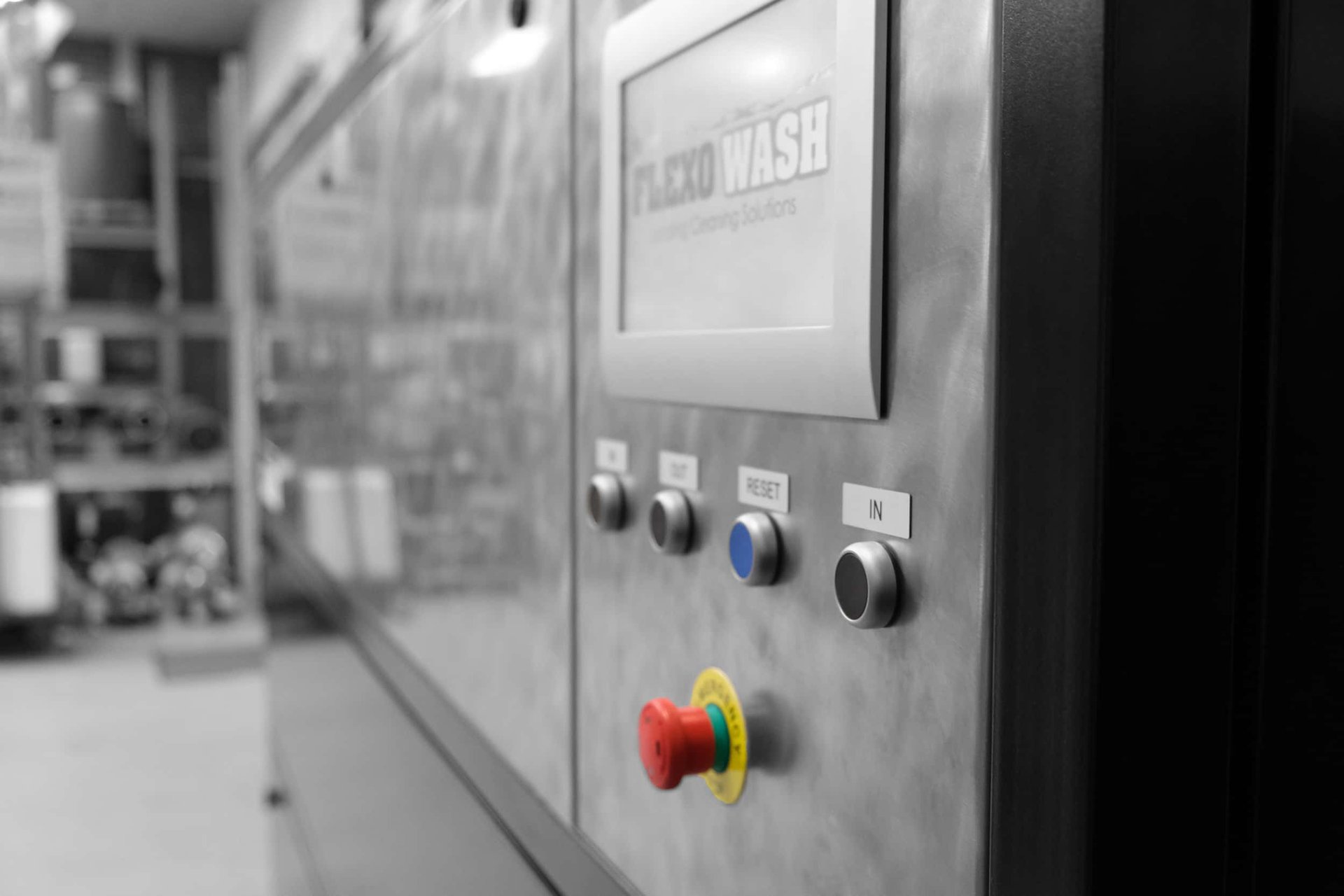 SPECIAL FEATURES:
Cutting-edge technology
The FW Laser Anilox Cleaning units have been designed for the future with focus on high protection of the anilox, easy handling and newest software solutions. At Flexo Wash we are experts in anilox cleaning, and we know what is important when dealing with delicate and expensive aniloxes - this have been the driving force in developing the laser-series.
Read more about the special features below.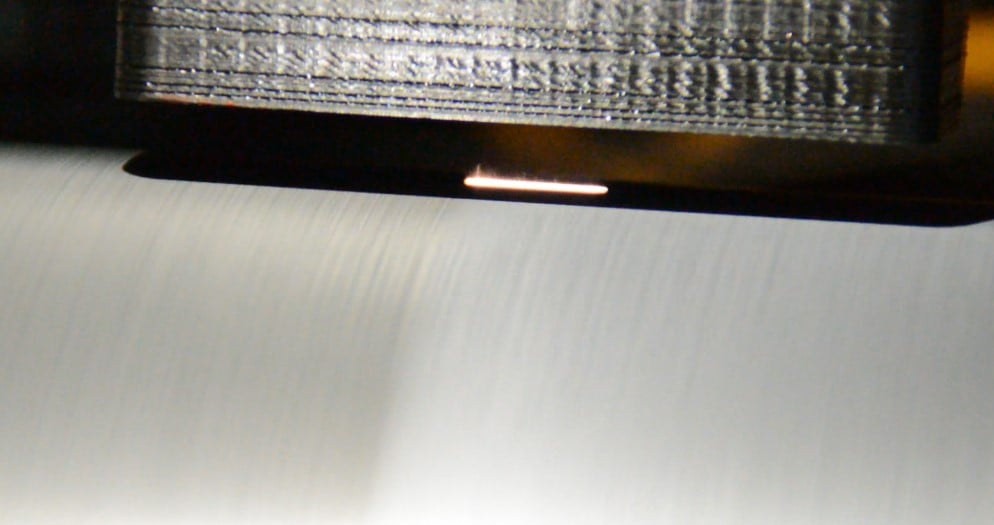 CLASS 1 LASER SYSTEM WITH AUTO FOCUS
Safe under all conditions of normal use - no need for safety goggles or other safety equipment.
The laser is automatically adjusted to the size of the anilox roll making the process fast, user friendly and safe.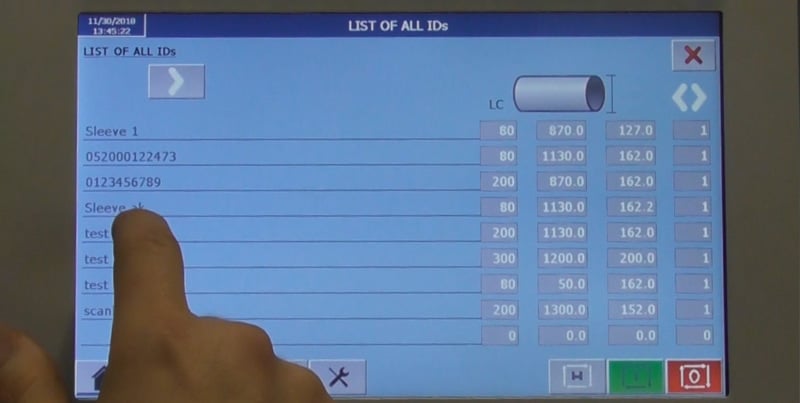 ANILOX DATABASE WITH EVENT LOG
Each anilox and its cleaning log is registered ensuring a well- documented cleaning log of every anilox.
Data regarding cleaning and alarms can be accessed by technicians via LAN connection.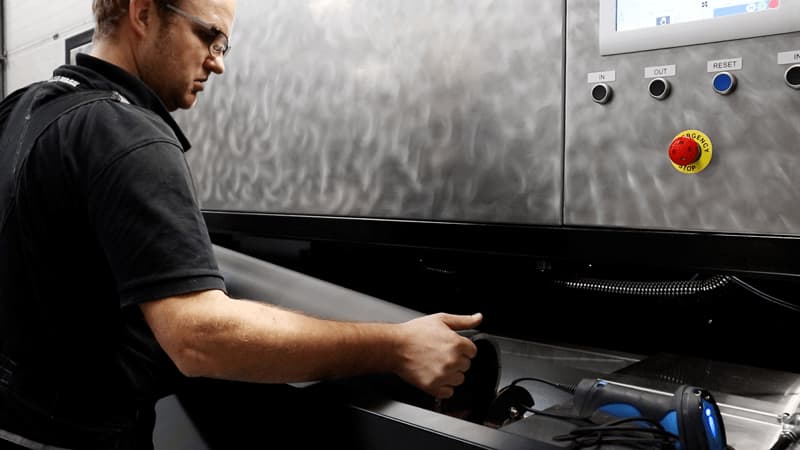 EASY HANDLING CONCEPT
On the FW 2000 - 3000 unit the electrically driven drawer ensures easy loading and high degree of protection of the anilox.
Same concept has been transferred to the FW 850-series where the slide-in rack guarantees safe and easy handling during loading and unloading.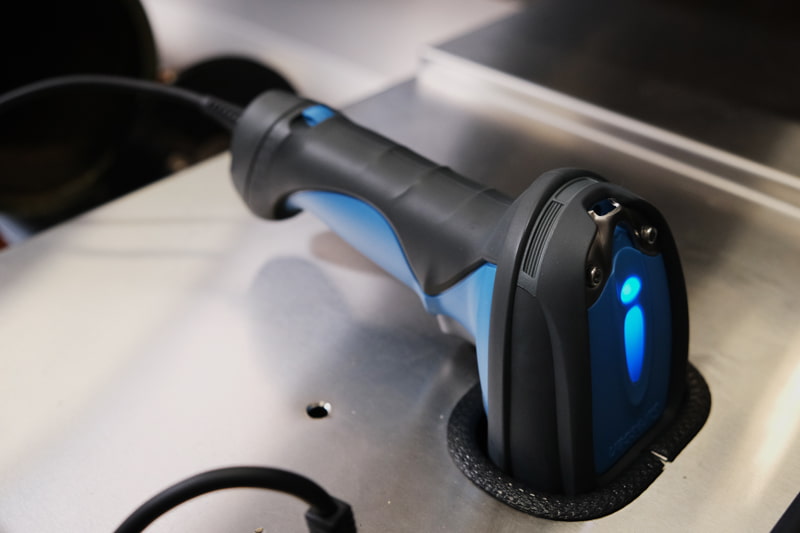 BARCODE / RFID SCANNER
Handheld barcode / RFID reader to identify the anilox type and identity can be added to the unit.
However, this option requires that the anilox is manufactured with a unique RFID tag.
The reader assists the operator in setting the correct parameters for the specific roll.
We are very satisfied with the cleaning results and the easy handling of the aniloxes. We tested another laser system, but it damaged the rolls. With the Flexo Wash unit we have no issues at all!
ANILOX QUIZ
Test your anilox cleaning setup
Answer less than 20 questions about your procedures for anilox cleaning and get our expert advise for potential optimization right away.