TAKE CARE OF YOUR PRESS PARTS:
Effective cleaning makes the difference!
Efficiency, flexibility and ease of operation are key words when choosing the most suitable parts washing solution. The Flexo Wash parts washing units are fully automated and designed to wash various parts like ink trays, doctor blades, chambers, buckets, lids, pots and pans of different sizes and dimensions.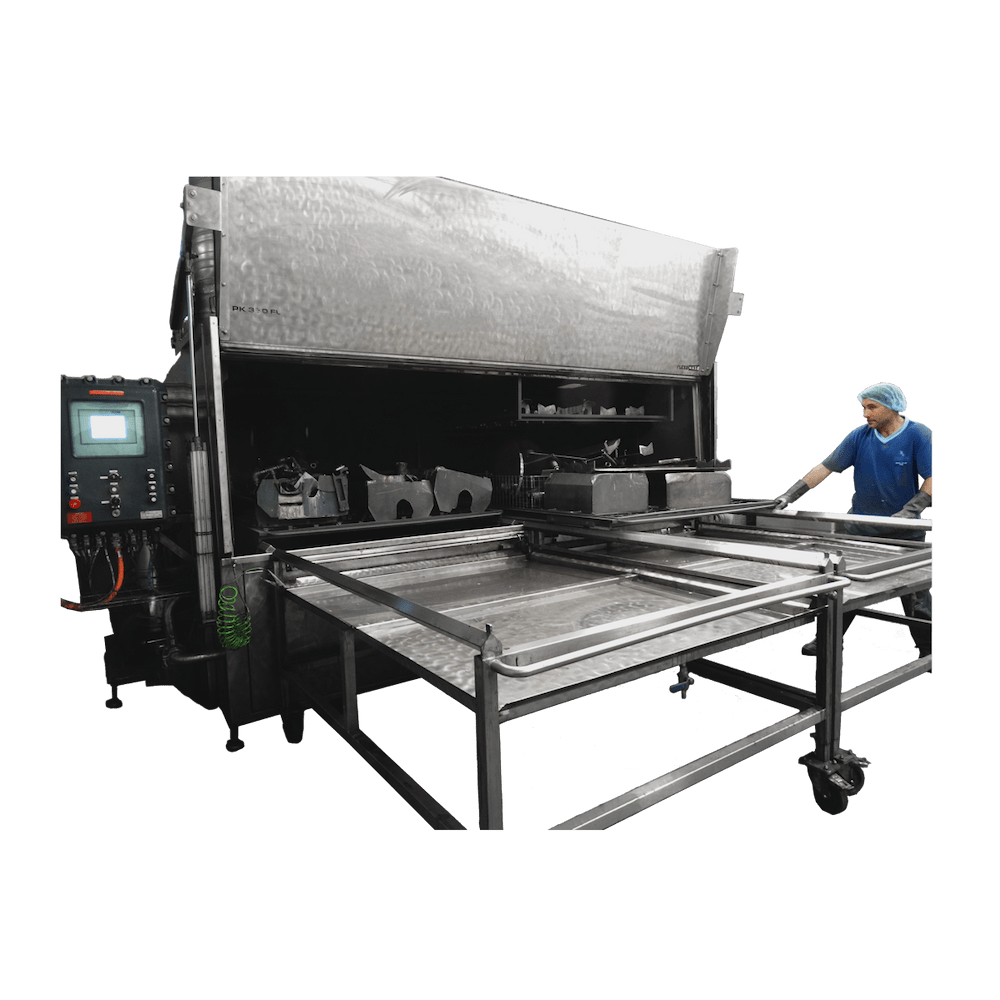 Quick & easy operation
The quick and easy wash operation allows press operators to focus on press make-ready functions, thus reducing the changeover time and the labor involved with manual washing.
This results in reduced downtime, consistent print quality and a safe and healthy cleaning and working environment.
Custom-built to fit your needs
The parts washing units can be customized according to each customer's specific needs. They are made with a moving nozzle arm, which ensures a more dynamic liquid flow, a higher pressure and thus an improved wash result.
We are always ready to help and guide you to the right solution for your needs.
Learn more about our different parts washing solutions here: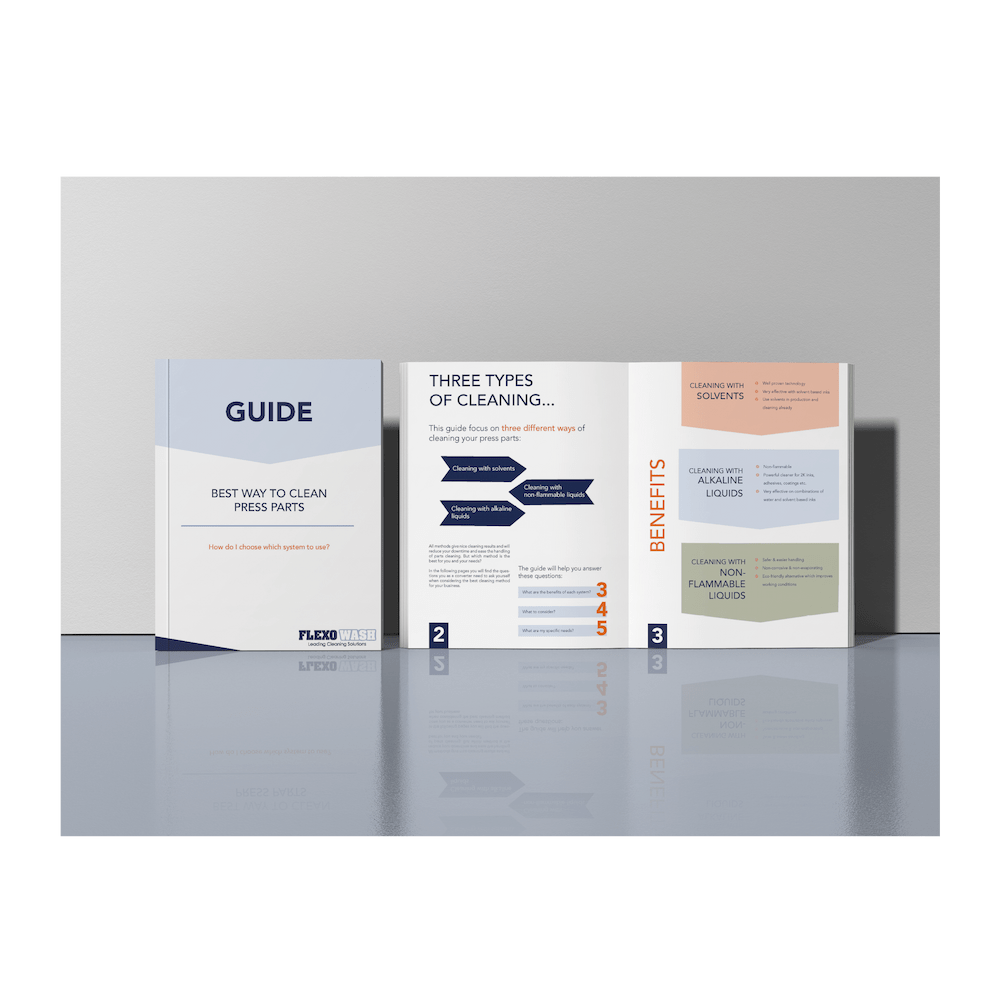 Best method for parts washing?
Flexo Wash offers three different ways of cleaning your press parts:
Cleaning with solvents
Cleaning with non-flammable liquids
Cleaning with alkaline liquid
All methods give a perfect cleaning result, reduce your downtime and ease the handling of parts cleaning.
But which one is best for you and your needs?
Learn about the differences, pros and cons of each method and how you choose the right solution for you in our "Best way to clean press parts?" video. Download the guide to learn even more!
Let us guide you!
Click the buttons for contact regarding service or liquids - else please fill in the form below and let us know how we can help you.