SINGLE/DOUBLE CYLINDER CLEANING:
Effective cleaning of cylinders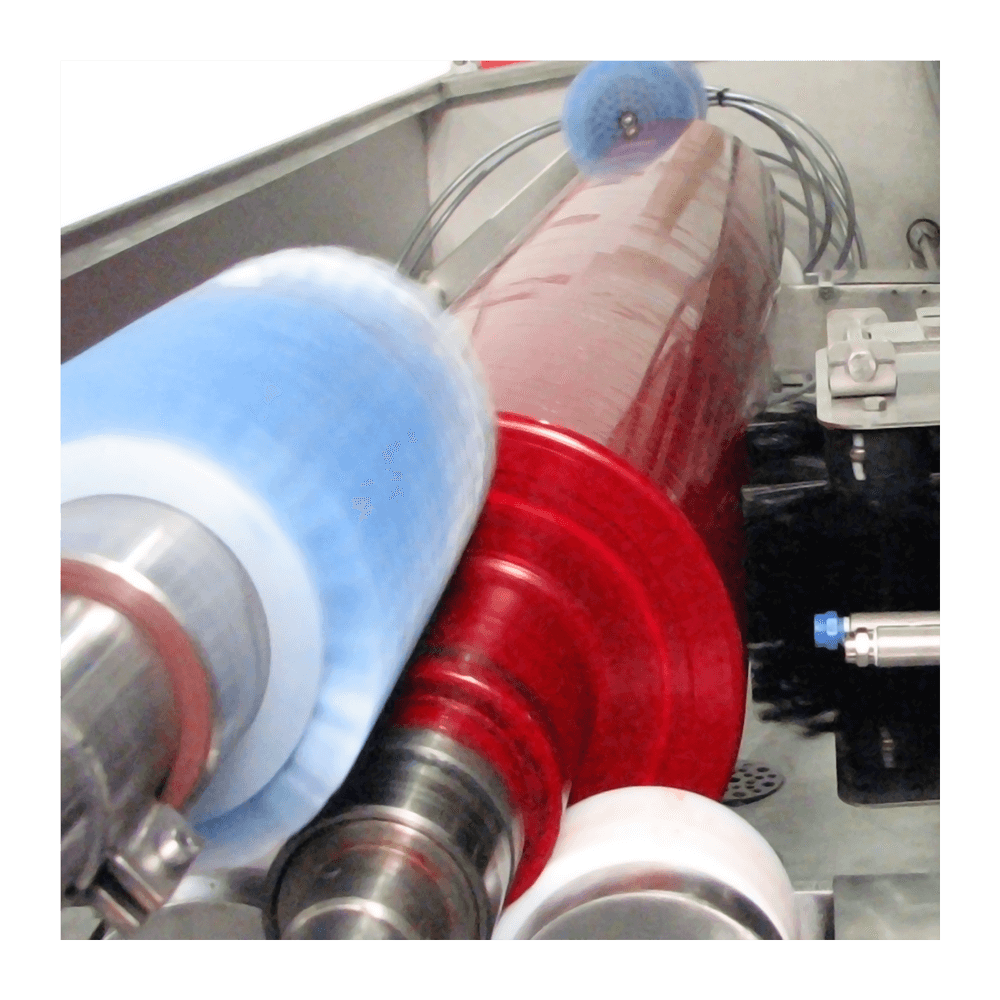 Two ways - your choice!
Flexo Wash provides you two different types of units:
Cylinder cleaning with non-solvent liquid
Cylinder cleaning with solvents
Both machine types use rotating and oscillating brushes to clean all surfaces of the cylinder perfectly clean - even the shafts and end faces.
Connect all non-solvent gravure cylinder cleaning units with our Recirculation system to reduce your water consumption.
Download product catalogues for: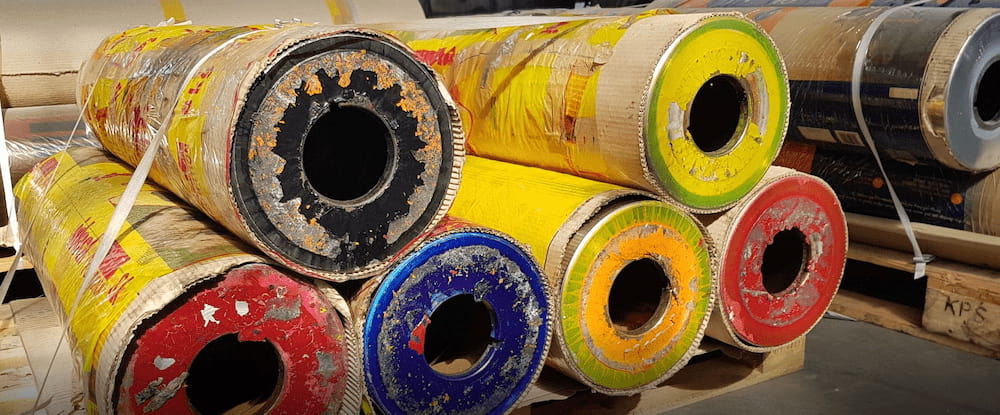 OUR SOLUTIONS:
Cylinder cleaners for all needs
The Flexo Wash Cylinder Cleaners come in many different models which can be modified by combining the standard unit with one or more of the various options. Our large portfolio of units and options reflects the flexibility needed to meet all the needs of the gravure industry.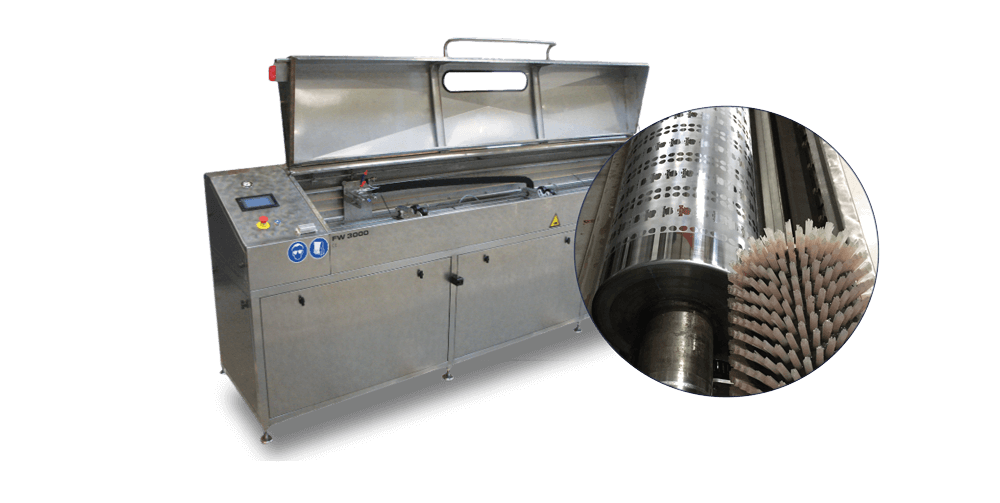 NON-SOLVENT CLEANING:
FW Gravure-series
All larger FW Cylinder Cleaners are equipped with a PLC control, which enables easy change of the various program settings e.g. washing time, rotation speed and temperature.
The FW 3000-4500 Cylinder Cleaners are designed to clean larger and heavier rolls and sleeves. They can all be adapted to fit your specific needs by for example adding an extra traction system to clean more cylinders per wash or reinforcing the machine to clean even heavier rolls.
The FW 2000-2 & 3000-2 Cylinder Cleaners are designed to clean two cylinders per wash. By adding an extra traction system these units can wash as many as four cylinders per wash.
Finally, the FW 3000-4500 XL models are designed to hold an even larger cylinder diameter then the FW 3000-4000 standard units.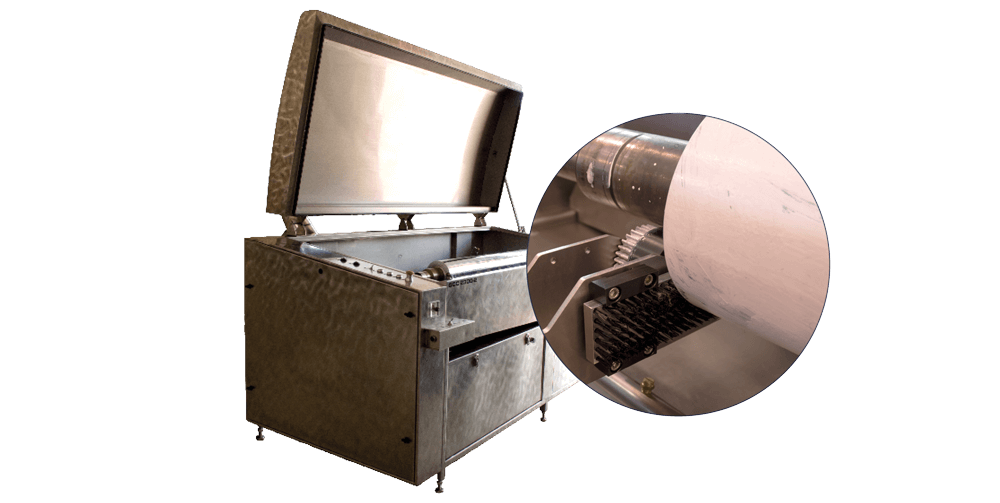 SOLVENT CLEANING:
GCC 2300 ATEX-series
The Gravure Cylinder Cleaner 2300 ATEX is made for cleaning of gravure cylinders with solvents. It is safe to use and gentle on the cylinders, meaning that you can clean the cylinders as often as needed. Consistent and high-quality print is only achieved if the cylinders are completely clean.
The system is based on solvents sprayed on the cylinder. The system is effective for all types of rotogravure cylinders. The cleaning process leaves the cylinders clean and ready for immediate reuse or storage. The cylinders are cleaned without causing any wear or tear.
The Gravure Cylinder Cleaner 2300 ATEX can be equipped with oscillating end face brushes.
The GCC 2300 ATEX comes in two variants:
GCC 2300-1 ATEX for cleaning 1 cylinder per wash cycle
GCC 2300-2 ATEX for cleaning 2 cylinders per wash cycle
DID YOU KNOW?
LASER cleaning of your cylinders
If you wish to clean your cylinder clean from adhesives, varnish or difficult 2K inks, the FW LASER is an excellent choice. Most importantly it is a waste-free and sustainable cleaning method with no liquid handling or consumption.
The FW laser cleaners are developed with newest laser technology and software systems. The design is both aesthetic and highly functional with a drawer system for easy handling.
Let us guide you!
Click the buttons for contact regarding service or liquids - else please fill in the form below and let us know how we can help you.