GUIDE
How to clean your gravure cylinders?
The demand for clean cylinders and time saving solutions is a constant battle for the gravure industry. The need to clean cylinders effectively and correctly is essential to survive in our competitive world.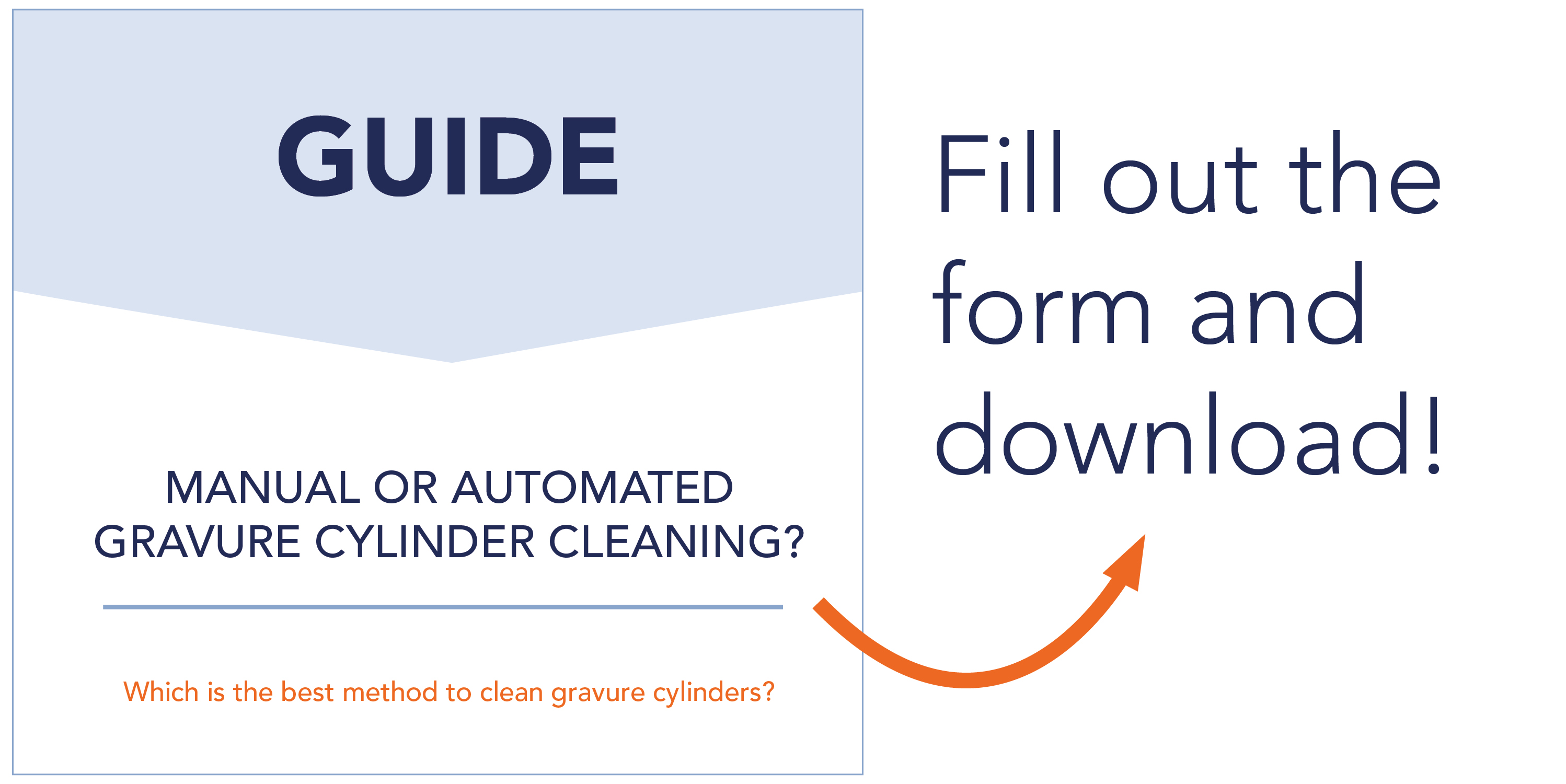 In our guide "Manual or automated gravure cylinder cleaning?", we examine the different ways of cleaning your gravure cylinders: manual cleaning with solvents, automated cleaning with solvents or automated cleaning with non-solvents.
The guide will help you answer these questions:
How to clean your cylinders?
What are the pros and cons of manual and automated cleaning?
What to consider?
What is the right solution for you?
Fill out the form and download the guide today!
Do you want to learn more about the non-solvent solution?
With a Multi Cylinder Cleaning unit you can clean multiple cylinders at once and at the same time improve your working environment by using non-solvent liquids for cleaning.
Fill out the form and contact us to learn more!
Do you want to know more?
Please fill out the form to get the guide or let us know if we can help you continue your journey towards higher print quality!