We have a clear opinion about how you should clean your plates. It is not a secret; we are very upfront about it. Read about what our customer, Steinhauser had to say about making the switch to automated plate cleaning.
One of our customers are Steinhauser, a fourth-generation family-owned narrow web printer located outside Cincinnati, Ohio. They have two Narrow Web Flexo Presses. They were already a Flexo Wash customer with a Flexo Wash Anilox Cleaner, but they were still cleaning washing their flexo plates.
When talking about their automated plate cleaning unit, CEO of Steinhauser Tara Halpin says: "I cannot imagine running a print facility without one. The efficiency it creates for your press crews, the reduction in make ready times, damaged plates and the appreciation you will get from your team makes it a no brainer."
5 reasons from customer to customer
Tara Halpin unapologetic pinpoints five reasons as the key benefits other printing companies can expect to see when they switch to an automated plate cleaning solution.
Automated cleaning systems are easy to use and maintain.
They produce a much cleaner plate and they are not damaged.
Automated systems are designed according to the type of printer and ink you use.
Jobs are done safely and on schedule with less maintenance.
Giving employees all the tools, they need for maximized production creates a productive work culture.
At Flexo Wash we can only agree. You will see a significant decrease in damaged plates, improved printing quality and less downtime. If you want to lean more - click here to get in contact.
Don't let plate washing hold you back
According to Tara Halpin, Steinhauser realized that they could not do manual cleaning anymore: "We were having a significant number of remakes of plates and the costs were through the roof. Simultaneously, the process we were using was not efficient, was a safety hazard, and was causing excess cleanup around the presses."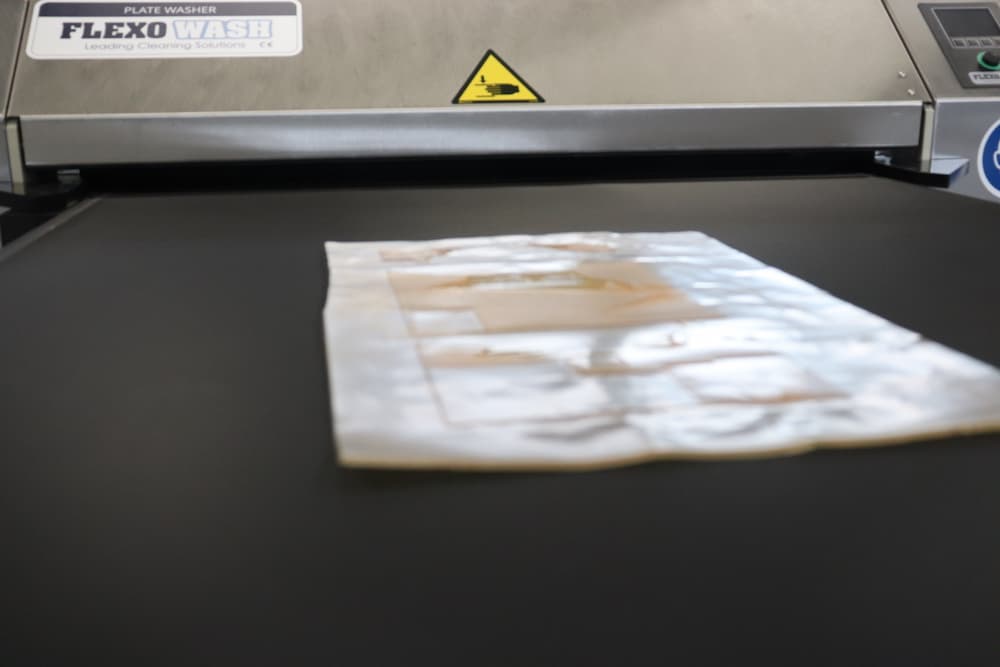 Halpin knew that as a high-volume production label converter she would need to increase her production while keeping her employees productivity and performance high. She has done this effectively by creating a positive work culture at Steinhauser, giving her employee's all the tools, they need to succeed and be confident in their work.
And one of those tools is an automated plate cleaning machine from Flexo Wash.
The change was quick, results came even faster
Return on Investment was the major deciding factor. Steinhauser wanted to make sure that it would pay for itself, and when they saw that it would do that in just 8 months - they purchased it immediately.
The difference came immediately. Halpin states that "When I saw it run, it was just so simple that I could not believe we did not invest in the technology sooner." When an operation like Steinhauser runs smoothly day-to-day the profitability of the entire company goes up. Even simple changes can affect the bottom line.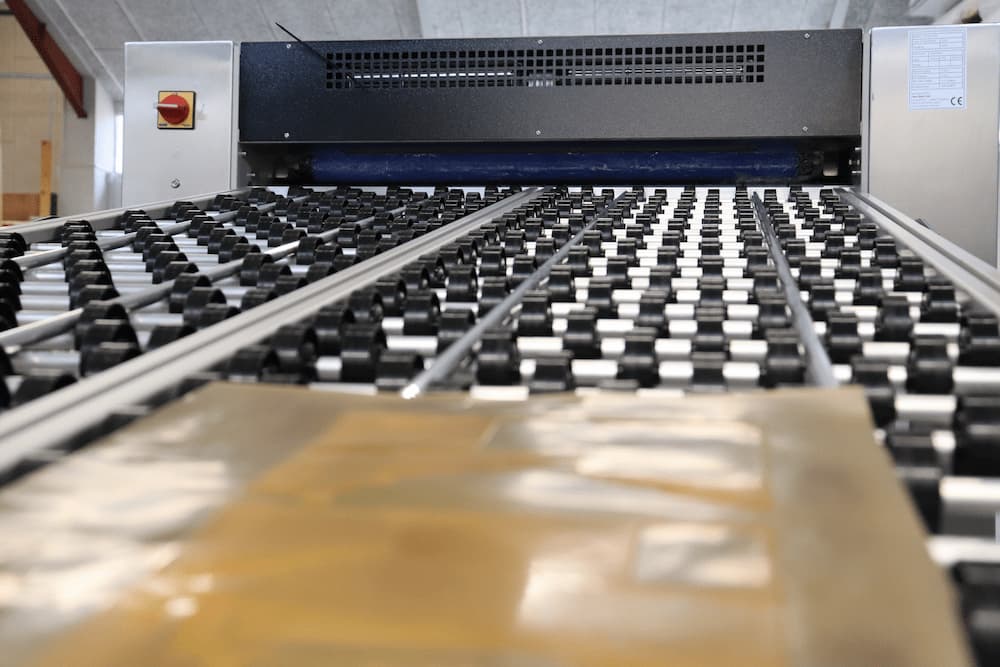 "We talked to our pressmen and helpers and after plenty of use they continue to be thrilled that we brought the technology into our plant. It is easy to use and maintain, it produces a much cleaner plate and there is confidence that the plates will be in perfect shape to run the next time. "
Get a unique unit for your specific needs
The Flexo Wash Plate cleaning systems are designed according to the type of printer and type of ink you use. All models will wash the polymer plates within only a few minutes and the unique design and function make it extremely easy-to-use for the operators. There's minimal maintenance, and the job gets done safely and on schedule.
Learn all you need to know about our automated plate cleaning units - click here!