The FW Laser Anilox Cleaners are developed with the newest laser technology and software systems. The design is both aesthetic and highly functional with a drawer system for easy handling.
Focus on flexibility makes it possible to clean two narrow web rolls simultaneously in the FW 850-2 Laser Anilox Cleaner. Most importantly it is a waste free and sustainable cleaning method with no liquid handling or consumption.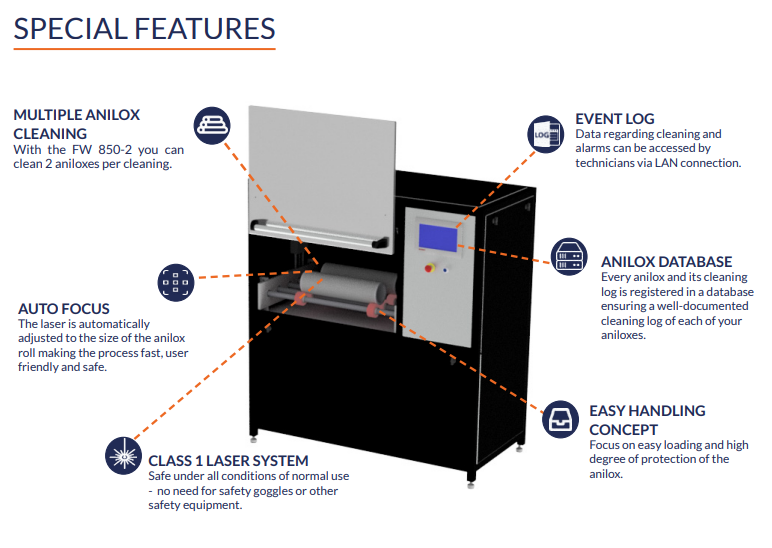 When should you choose a laser?
You should not just buy a laser cleaning unit to be at the forefront of technology. Make sure it is the best choice for your printing production.
There are two main things you should ask yourself before you get a laser cleaning machine.
How many aniloxes do you clean per day?
How much time do you have for cleaning?
If you clean 20 or more aniloxes per day and have limited time to clean, maybe liquid cleaning is the better option for you. However, if you clean less than 20 aniloxes per day then a laser cleaning machine could work well for your production.
But there are no right or wrong decision here. You should choose the system that best fit your needs our experts are always ready to guide you towards the best solution.