The investment in modern equipment means Wedderburn can turn jobs around fast, with less waste and maintain a high quality. It also highlighted the fact that to keep up with the presses abilities and to provide a safe OH & S environment, old school ways of cleaning plates and press parts were only ever going to hold back their business.
"When having experienced operators spending their time cleaning ink chambers, plates and other press parts by hand it's pointless having a press that can do a job change in 15 minutes" said Gary Gibbon Operations Manager.
Wedderburn looked at many options and kept coming back to the solution provided by Jet Technologies through Flexo Wash who have been making printers lives easier for 30 years.
Jet Technologies a family-owned company who have been in the printing industry for over 30 years always looks at the best solution for customers to achieve the highest quality results. Partnering with Flexo Wash who is also a family-owned business is the right fit for our complete solution.
Flexo Wash a family-owned Danish company partners with all the major press manufacturers (Wide and Narrow web) so businesses can get the most from the press and provide a safe process for their operators. The customer's expectation in quality management is remained with the Flexo Wash solution.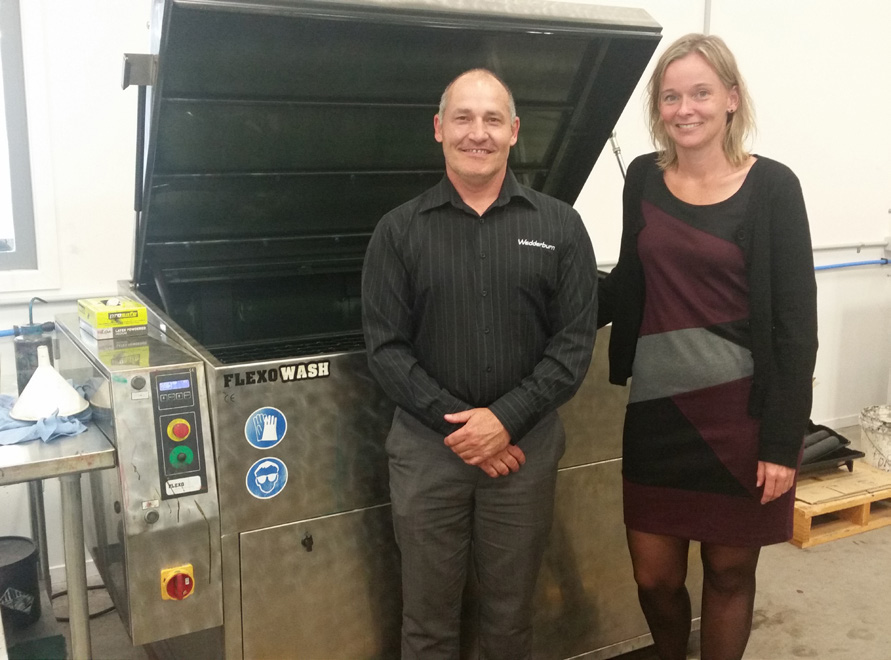 You wouldn't buy a car without air-conditioning and I doubt many houses don't have a dish washer anymore so it's crazy to think business would spend millions of dollars on printing equipment but not invest to keep them operational efficiently as much as they can.
Flexo Wash manufactures plate cleaners, parts washers and anilox cleaners. They can customize the equipment to the printers needs and result in high quality printing expectation.
"I have no hesitation in recommending the Flexo Wash equipment to other companies as it has paid for itself through efficiency, OH & S and consistence printing results already" said Gary Gibbon Operations Manager Wedderburn NZ.