Whether you are considering a Flexo Wash cleaning unit or already own one there is no shortage of the service Flexo Wash can provide you. We travel the world to perform world-class service, but we are also available for virtual installations, troubleshooting and guidance.
Your uptime is important to us. Therefore, a virtual call with one of our service people may be beneficial for both you and us, because if we can fix your issue immediately and have you cleaning again in no time. Then you also avoid the risk of poor print quality and long downtime hours – if it is not possible to handle the matter virtually, we gladly send our experts to you directly from our headquarters in Denmark or our local partners.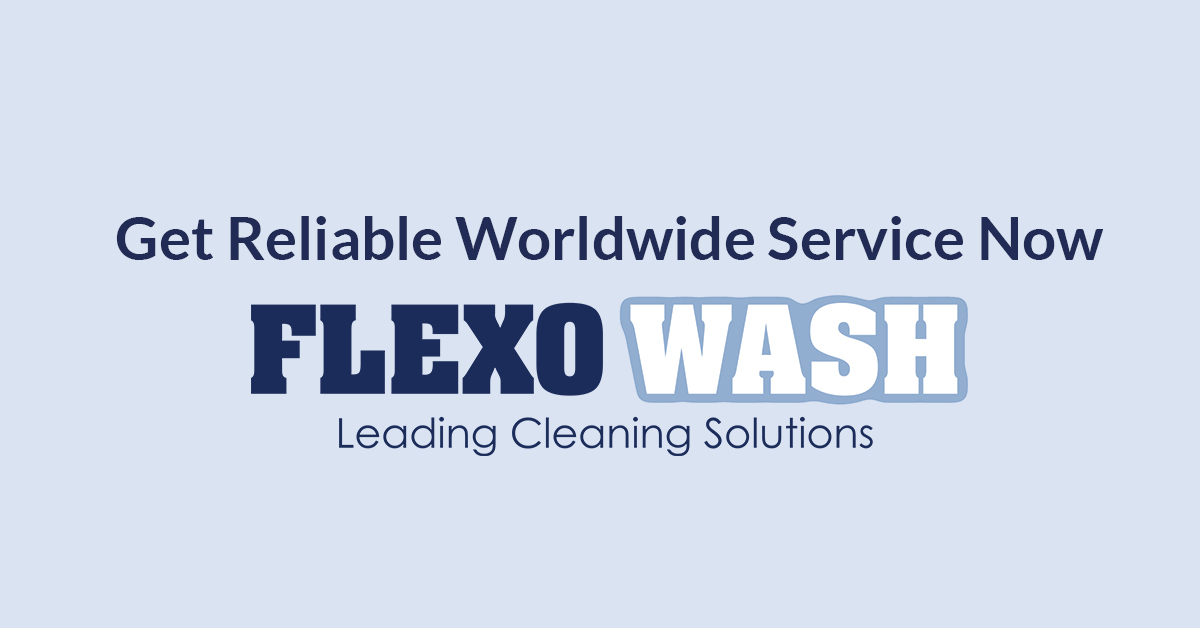 Order spare parts quick and easy
We know that keeping the workflow going is essential for your printing business. Quick service response time is essential, and we pride ourselves with not only responding fast, but provide high quality service.
Ensuring a high degree of equipment uptime is a priority of ours. Therefore, we have made it quick and easy for you to order spare parts through both our website and our local partners. Find the spare parts order form here: Request spare parts
Always liquids at hand
At Flexo Wash we offer a complete cleaning solution for all your needs that includes liquids and filters. This means you do not need a separate supplier for liquids, and you can easily order a new a batch before you run low. Our service people are always ready to supply the best possible solution to you. Here you can read more about our solutions and order consumables: Choose the right cleaning solutions
Take care of your Flexo Wash unit
You can easily maintain your own Flexo Wash unit. We offer several service guides and videos that can help you prolong the life of your cleaning unit. Our units are very durable, but with a little extra care you can get even more out of your investment – we have units that run for 10, 15, 20 years without issues.
You can for example find guides about adjusting liquid spray, how to change high-pressure hose, how to change liquid level tube and several other maintenance task that are easily performed on-site by the operating personnel. If you cannot find a guide for your problem, please contact us and we will provide you with one as soon as possible. Find the guides here: Get worldwide service - click here!