Cleaning plates properly and in a gentle and safe way is essential. With an unclean or broken plate, you will have quality issues with your print.
There are two types of cleaning
Both manual cleaning and automated cleaning are well-known in the industry, but which method is the best and most cost-efficient for your company? Cleaning plates properly and in a gentle and safe way is essential. Without a clean plate you will not get proper print quality and with a broken plate due to poor cleaning you will have quality issues with your print. Area sales manager, Mette Laursen, at Flexo Wash explains the pain of a broken plate perfectly:
"Plate cleaning equipment in general is not seen as something you make money on - only the presses do. But when it comes to plate cleaning it should be different, because one of the biggest pains for print houses is when the press is not running and that is very very costly." Says Mette Laursen and continues:
"Everyone wants to do everything they can to avoid this. It is very critical, when the press is running and you find out that there is a mistake in the print job - this can of course be caused by several different things, but one of them is a broken plate that is either broken by cleaning it too hard manually or maybe also the plate has not been cleaned properly. Cleaning plates manually sounds easy but in fact it is not. It is very difficult to make sure you have an even pressure all over the entire plate and damaged plate is costly."
The Pros and Cons
There are benefits to both manual cleaning and automated cleaning and one method does not exclude the other. The choice is more dependent on what your specific needs are. At Flexo Wash we are experts in creating the best cleaning solutions and we provide you with honest information, so you can make the right decision.
Automated Cleaning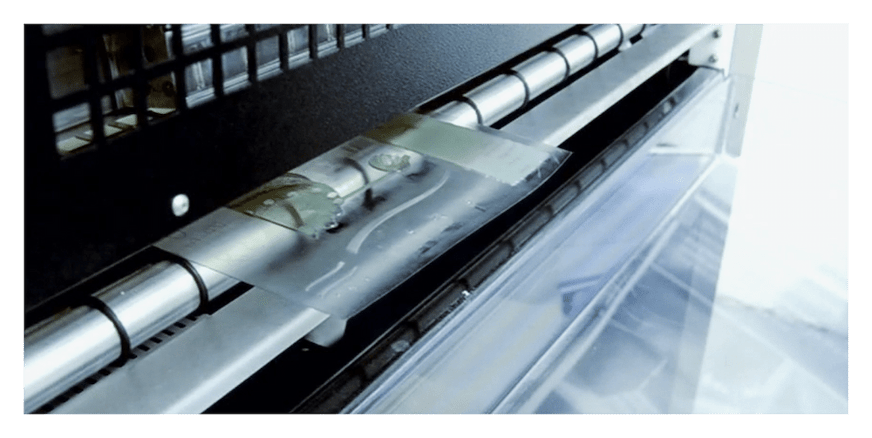 Pros
Effective and constant cleaning flow
Limited manpower needed
Effective cleaning of all types of inks
Ensures high-quality cleaning of all plate's surfaces
Cons
Larger start-up investment
Requires space
System requires maintenance
Manual cleaning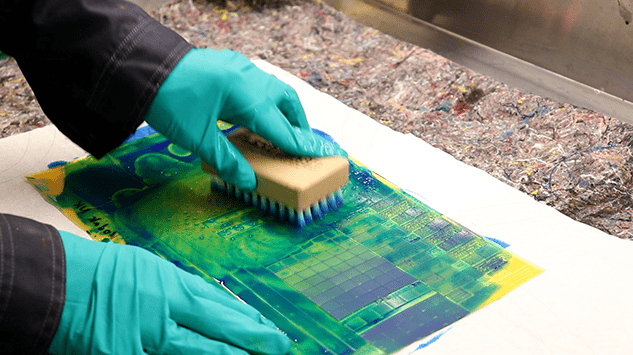 Pros
Low or no start-up investment
Requires less space
Well-known method
Cons
Inconsistent cleaning quality
Risk of damaging plates
Time consuming
Downtime on press due to unclean or damaged plates
We provide a complete solution
When it comes to plate cleaning, we strongly recommend that your main cleaning process is automated. The process is very simple, but with a machine you avoid many broken plates because of incorrect pressure.
The automated cleaning is eco-friendly and consist of three parts washing, rinsing, and drying. After the print job, all plates are placed on the conveyor belt, which automatically takes them through the entire wash process.
Using the eco-friendly cleaning liquids from Flexo Wash, the plate washers are specially developed to efficiently remove the different types of inks from the plates in only a few minutes.
The machines are made of stainless steel and other highly resistant quality materials, which ensures a long lifetime of the product and a very low degree of maintenance.
What can you gain from automated cleaning?
As our area sales manager Mette Laursen says – there is no other way - making an ROI and calculating what you can gain from automated cleaning system is essential for your business.
"Printing companies should do themselves a favor and make a return on investment on plate washing. They should find out how many hours per year the press is not running due to damaged plates and they should find out how much money they spend on plates that are damaged due to manual cleaning. Even though many print houses can produce their own plates the press is still not running while the plate is being produced." Says Mette Laursen.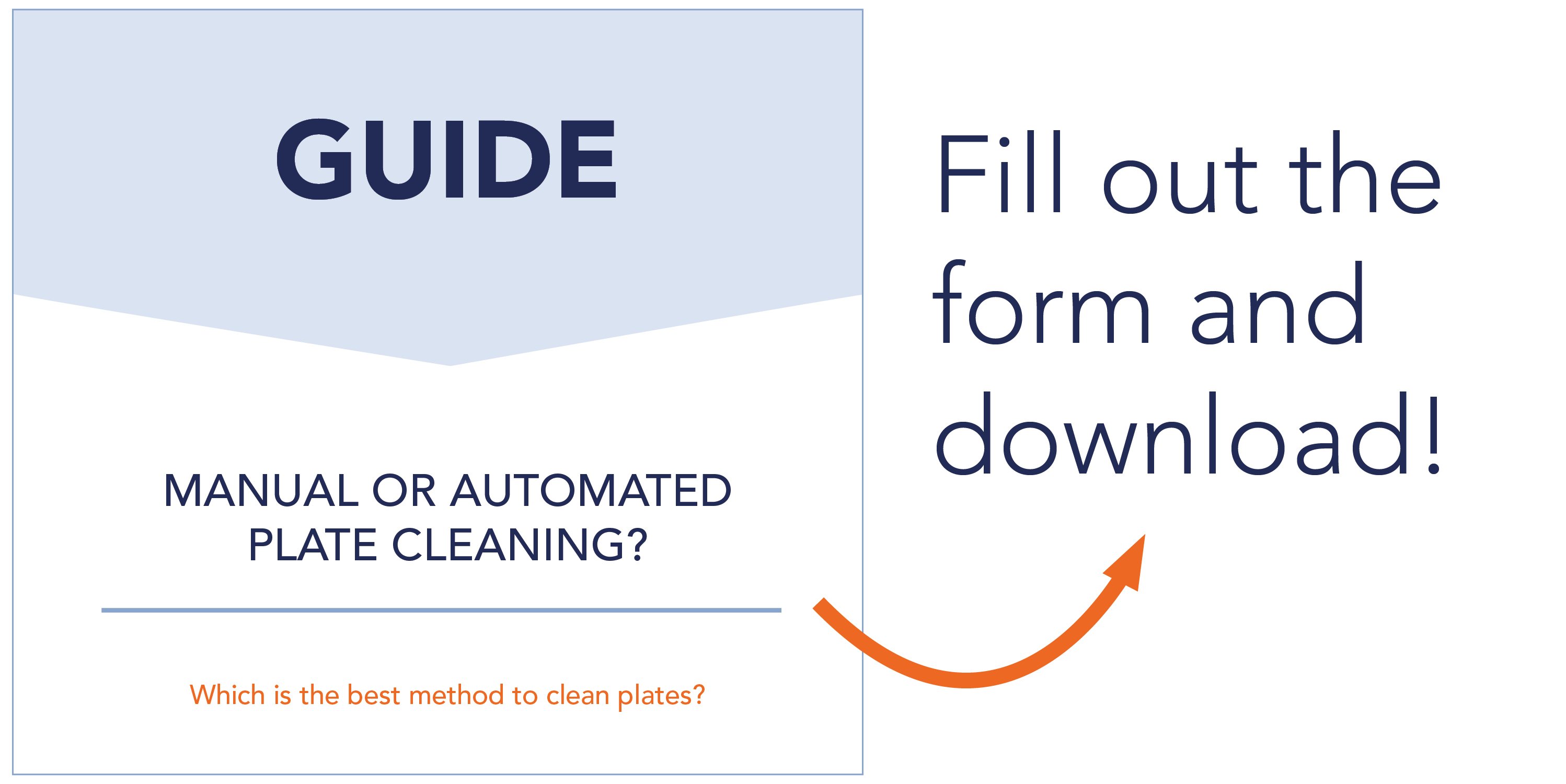 If you want to know more about how an automated cleaning system can help your printing business, then download our guide "Manual or Automated plate cleaning" – click here.